Garden Water Features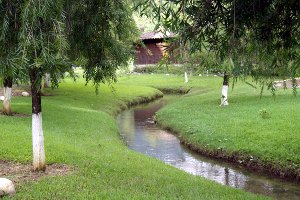 Standing or running water gives a garden an additional appeal and a more natural look. Garden water features are therefore used to liven up a garden and as decorative features but they are often also added to attract wildlife. A pond with or without waterfalls is appreciated by just about all wildlife species and as a result, gardens with ponds tend to thrive with life even more so than gardens without a water feature. Furthermore, a carefully chosen garden water feature gives a garden a touch of freshness which makes it even more enjoyable, especially during the hot summer days. Size of the garden plays an important role in the selection of a water feature, however, no garden is too small for a fountain or a small pond with a waterfall for instance.
Which garden water feature will look best in your garden depends on several factors and above all its size although there is enough space for a water feature in just about every garden as already mentioned earlier. But what about maintenance? After all, it is no secret that ponds for example tend to get dirty quickly and a green, smelly pond is everything but aesthetically appealing. This may be true but if you do it correctly, and install a pump and filtering system, you should not have any major problems keeping your pond visually pleasing, especially once the aquatic plants are well established. But then again, fountains, running water displays and ponds with water circulation systems which helps prevent accumulation of green algae and debris require significantly less maintenance works. So if you prefer convenience, you should definitely consider garden water features which require little maintenance. Add a tropical feel by adding exotic plants such as a colourful orchid plant or palm trees.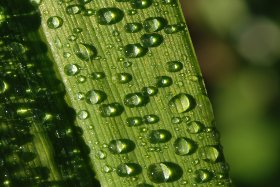 Just because you have a small garden that does not necessarily mean that you cannot create a lovely and imposing pond but it all depends on how much space you are willing to sacrifice for aquatic plants. But then again, you can also easily create a small pond with just enough space for a lotus for instance. Finding enough space for a small pond with a waterfall, a fountain or running water display is even easier because they come in just about all sizes you can possibly imagine. Some are even small enough to be able to keep them on a balcony.
When it comes to style and design of garden water features, you should not have any major problems finding the perfect one for your garden because the choice is truly enormous. However, you are highly recommended to pay attention to materials and technology as well when selecting a water feature for your garden because some require considerably more maintenance works than the others to keep them visually appealing. Take time to inform yourself about advantages and disadvantages of particular garden water features and choose the one that meets your taste for beauty and does not require much maintenance if you do not see yourself cleaning it on a frequent basis.